Expression of design & sophistication
Ornare High Gloss Acrylic Panels are aimed at all those wishing to make exclusive products. Thanks to an experience of many years in the industry and collaboration with leading designers & furniture manufacturers, these panels from Decora Group offers an unparalleled range of pre-finished panels to its elite base of customers.
Being India's first & the World's largest range of gloss panels, Ornare brings the latest of global trends in colours & decor to its discerning users. Unique brilliance and depth, Ornare-Premium Gloss Panels set the quality benchmarks for high gloss surfaces. The light reflecting on the Ornare underlines its own distinctive personality and class.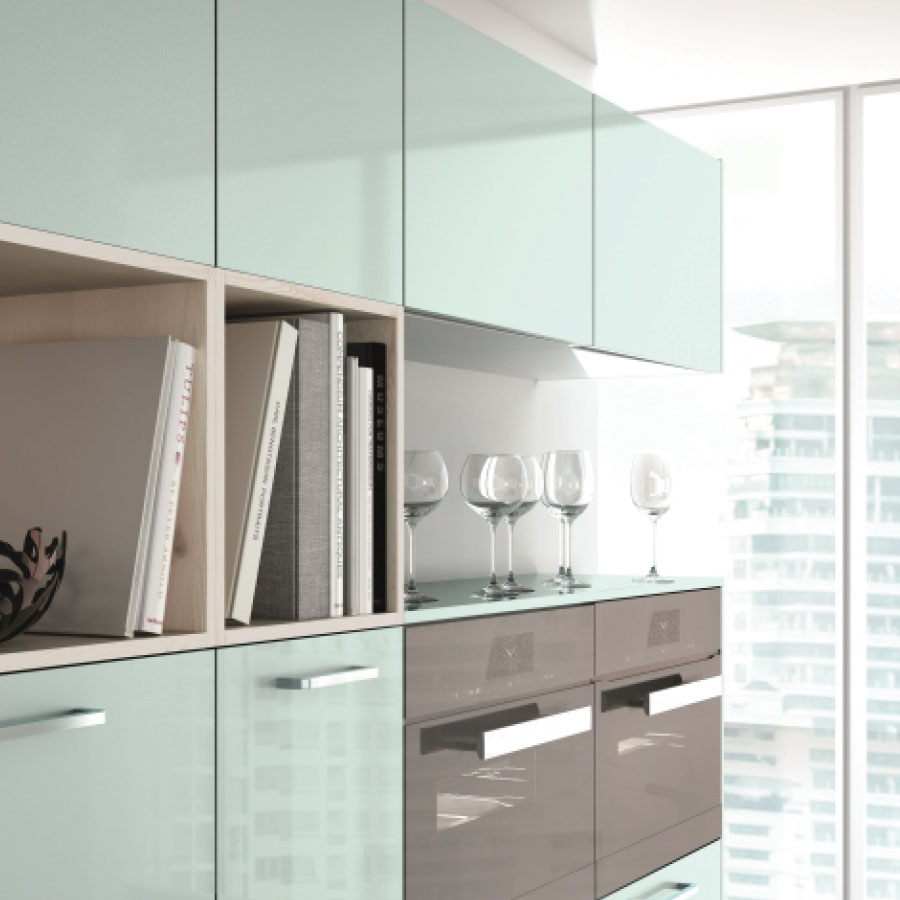 The special lacquer coating ensures the highest degree of scratch resistance to mechanical and chemical influences and makes polishing unnecessary. Ornare panels offer supreme shatter resistance making them suitable for kitchens & wardrobes, residential furniture, project work, shop fitting as well as for further individual processing to the highest of standards. The precise sandwich construction of the panel ensures superb stability & distortion-free surface offers numerous advantages in production and in the application. The possibility to match edge-bands of various colours allow obtaining a sophisticated and fashionable effect.In today's times, how we design our space is less influenced by the trends only, but also by the individual interpretation of trends, influences, and materials.
To fulfil the needs, materials for furniture design must be options of alternatives that allow the customer to identify own key elements in their individual designs. Keeping this in mind, our panels available in various decors- a mix of solids, metallics & patterns including woods and fabrics with MDF, HD-HMR or Birch Plywood as substrates. HD-HMR panels & Birch Ply Panels are offered with European HIPS backing in White or Matching colours. Ornare collection adapts perfectly to any kind of project and can suit individual likings.The possibility to match edgebands of various colours allow achieving a sophisticated and fashionable effect.